Spirit of the Dance at the Golden Nugget Hotel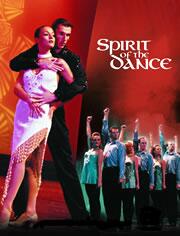 The International smash hit "Spirit of the Dance" is one of the most successful shows ever to come out of Ireland and has been seen by more than twenty five million people around the world.
Irish in origin and bursting with raw energy, "Spirit of the Dance" is a heart pounding production featuring a spectacular blend of traditional culture.
Powerful, show stopping Irish Dance combines with the passionate Latino rhythms of Flamenco ad Red-Hot Salsa to produce a sensational international dance spectacular that has smashed box office records all over the world.
Spirit of the Dance performs in the Golden Nugget Theatre nightly at 7:30 pm.
Ticket Price: $45.00 inclusive.
---
Popular Pages on Old Vegas Chips