Riviera Hotel & Casino
2901 Las Vegas Blvd
April 20, 1955 - May 14, 2015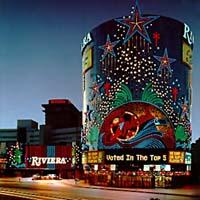 As beautiful as the Riviera was, it had to declare bankruptcy only 3 months after opening.
The owners knew very little on how to operate a hotel and casino. Gus Greenbaum was brought in to turn it around, and did a great job bringing it back to profitability. Gus died on December 3, 1958.
Riviera $1 Casino Chip & Riviera Last Issued $1 Casino Chip
---
Riviera $1 Rodeo 2001 Casino Chip - Front & Back
---
Riviera $5 Casino Chip & Riviera $5 Casino Chip
---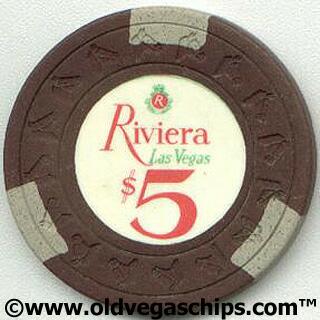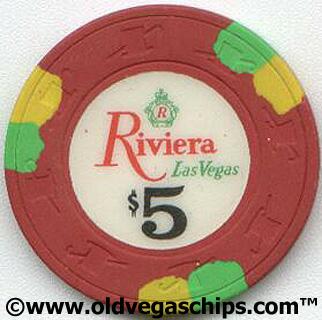 Riviera $5 Casino Chip & Riviera $5 Casino Chip
---
Riviera $5 Casino Chip & Riviera $5 Baccarat Casino Chip
---
See More Riviera Casino Chips >