Master Magician Lance Burton at the Monte Carlo Hotel
Lance Burton truly is a Master Magician... & one of our Top 5 Las Vegas Shows!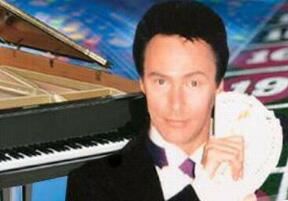 From sleight-of-hand tricks to grand illusions, suspending disbelief is Lance Burton's forte.
The world champion magician, who headlines at the Monte Carlo Resort and Casino, immerses audiences in his world - a world where gloves turn to doves and burning candles appear in his hands.
Nationally recognized as one of the world's greatest prestidigitators.
U.S. News & World Report recently called Burton "Magic's hottest new star."
Burton performs Tuesday through Saturday in the $27 million theatre built and named in his honor.
Lance Burton: Master Magician" is an excellent family show featuring the daring and brilliant skills of Lance Burton which have generated annual specials on NBC.
He's been voted "Best Magician," "Best Entertainer," "Best Value" and "Best Theatre."
Showtimes:
Tuesday & Saturday at 7 p.m. and 10 p.m., and Wednesday, Thursday & Friday at 7 p.m.
The show is dark Sunday and Monday nights.
Ticket Prices:
$65.95 Main Floor-Mezzanine
$60.45 Balcony
---
Popular Pages on Old Vegas Chips