Four Queens Daryle Lamonica 2004 $5 Casino Chip #1
After a phenomenal 20 for 28 performance in the 1962 East-West Shrine Game, Notre Dame's Daryle Lamonica was drafted by the Buffalo Bills, where he went on to be the "relief pitcher" for their two American Football League championship seasons in 1964 and 1965. His trademark became "saving" games in which he would enter late in the game and lead the team to victory, often bringing them from behind.
In a trade that still rankles Bills fans, he went to the Raiders in 1967. With the Raiders, he continued his "long-ball" tactics, earning the title "the Mad Bomber". In his first year with the Raiders, he threw for 30 touchdowns and ran for four more. In 1969, he threw for 34 touchdowns and over 3,300 yards. His AFL Raiders teams won three straight Western Division titles and one American Football League Championship. Lamonica was a three-time American Football League All-star and twice was selected as the American Football League's Most Valuable Player, in 1967 and 1969.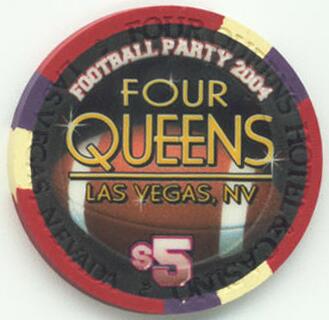 ---
Four Queens Daryle Lamonica 2004 $5 Casino Chip #2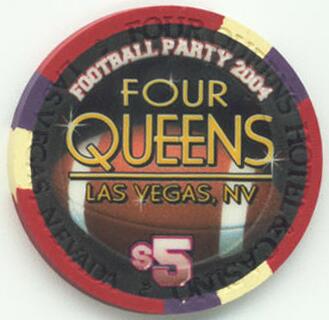 ---
Four Queens Daryle Lamonica 2004 $5 Casino Chip #3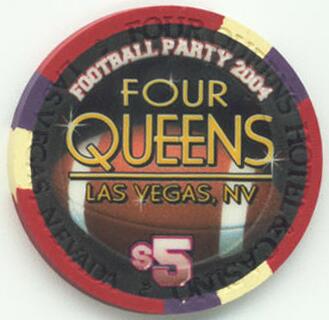 ---
Popular Pages on Old Vegas Chips