The Bird Show at the Tropicana Hotel
Fun & Free Las Vegas show!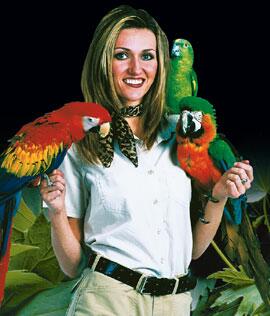 Let your heart take flight with the most innovative and exciting new bird show in Las Vegas! Talented animal trainer Tiana Carroll and her fine-feathered cast of amazing avians will have you in awe!
Perch yourself in the Tropics Lounge and watch them sing, dance, ride a bicycle, fly through hoops on command and even juggle upside down for you!
You're a star of the show, too, as you egg on these beautiful birds with lots of lively audience participation.
This fun show is absolutely FREE, so get ready to have the time of your life!

Show Times:
11:30 am • 1:30 pm • 2:30 pm
FREE daily in the Tropics Lounge
---