Wynn Las Vegas Hotel & Casino
Wynn Las Vegas will be the most intimately imaginative resort experience in Las Vegas, or anywhere in the world.
Steve Wynn will be Opening this Magnificent Hotel & Casino Spring 2005.
Below, we have provided links to our partners. They can help direct you to Wynn Las Vegas Hotel Reservations, Show Reservations & Information, Job Hot Line, and the Wynn Las Vegas Restaurants & Night Clubs.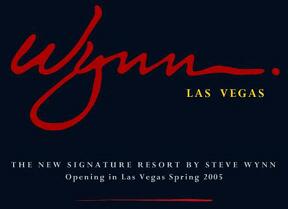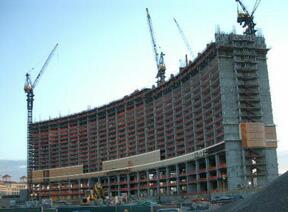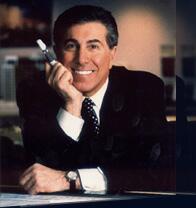 Share a Singular Passion. Discover a Signature Experience.
Imagine a resort experience intimately refined. Imagine the Las Vegas experience passionately redefined. A resort, designed to immerse your senses as it excites your passions, and to ensure that everything you need is always closer than you think.
Where every meeting room inspires you, with views that open out onto rolling, terraced landscapes. And where every detail invites you to relax in an exclusive sanctuary, right in the middle of the most exciting city on earth.
Every person has their passion. One name invites you to explore them all: Wynn.
Conceived to accommodate, driven to innovate, Wynn Las Vegas will be the most intimately imaginative resort experience in Las Vegas, or anywhere in the world.
---
Enjoy Uncompromising Service
Every facet of Wynn Las Vegas is devoted to realizing an experience as personalized in its details as it is intimate in its surroundings.
That's why we are settling for nothing less than the most knowledgeable and responsive staff to be found anywhere.
From world-class chefs to business professionals, every face at Wynn Las Vegas embodies our dedication to anticipating and attending to your unique needs.
Which is why you'll find every stay both satisfying and successful.
Steve Wynn is renowned for setting this standard of service excellence.
Wynn Las Vegas is raising this bar yet again.
---
Stay Close, Go Farther
As part of our commitment to unparalleled convenience, Wynn's ideal location on the Strip serves your business needs by bringing you closer to the best that Las Vegas has to offer.
Enjoy our proximity to the Las Vegas Convention Center, conveniently accessible by a complimentary tramway that originates from within the resort.
You'll also find us well-situated to the Sands Expo Center, ensuring that you're never more than a few steps away from the exhibit halls or meeting rooms that are most important to your business.
---
Savor Every Moment
A truly great dining experience should appeal to your senses through both cuisine and ambiance.
It is only fitting then that we have teamed up with master chefs, such as Daniel Boulud and others, to offer the world's most imaginative menus amongst the most sumptuous settings in Las Vegas.
Each restaurant's design is on a scale entirely new, fusing the elegance of indoor dining with the inspiration of outdoor environments.
Relax within a tranquil Japanese garden lagoon located at the foot of a mountainside.
Or ignite your passions while dining al fresco in the presence of cascading waterfalls and pine covered hillsides that actually transform before your eyes.
Even our most casual cafés and buffet provide unforgettable garden and landscaped views, leading you through an extraordinary journey of culinary magic and nature's majesty.
---
Free Your Impulses
Surround yourself with the look and luxury of today's most fashionable names.
Wynn's retail recipe will indulge your taste for glamour, as you explore the worlds of such renowned designers as Chanel, Christian Dior, Jean Paul Gaultier, Oscar de la Renta and Graff.
Once again our location is perfect, as we will be connected to the Fashion Show Mall, the most unique shopping center in America.
From the trendsetters who influence style to one-of-a-kind boutiques, you'll marvel at the extraordinary collections all within your reach.
With all these amazing choices, are you still craving something more your speed?
With all the possibilities that come with the name Wynn, it should come as no surprise that you can also browse – and if you wish, buy – a Ferrari or Maserati in the showroom adjacent to the hotel's lobby.
P.S. If you're in the mood, feed your passion for the road at the Ferrari Café.
---
Pamper Yourself, Body & Soul
The key to a great spa lives in a passion to serve the guest and the ability to stimulate their senses.
In this, Wynn aspires to stand alone.
After a full day of meetings, the spa at Wynn Las Vegas will relax your body as it reinvigorates your spirit.
Every conceivable service and convenience has been thoughtfully included to guarantee the exclusive comfort our guests deserve.
This includes our facility's unique location adjacent to the elevators at the spa level.
You'll never have to walk through the lobby or casino in your bathrobe, so you can continue to enjoy your spa experience as long as you wish.
Our spa, salon and fitness center feature a world-class setup of all the most advanced cardiovascular equipment – each with its own entertainment screen – so that you don't have to wait during your workout.
We also offer 45 treatment rooms featuring a peaceful garden relaxation theme, and a full-service beauty salon and private men's barber salon.
---
Pursue a Different Course
As part of your exclusive Wynn Resort experience, you can enjoy the privilege of playing
the only on-premise 18-hole championship golf course in Las Vegas.
Designed by Tom Fazio and Steve Wynn – the second collaboration in Las Vegas between them – the hotel and golf course are joined in such harmony that you'll find the pro shop housed within the hotel, and a first tee less than 50 feet away from the pro shop.
Each hole is a unique environment unto itself, designed to live out of sight from the rest of the course.
Plus, luxurious Country Club villas and a number of meeting rooms grace the 18th hole, highlighted by a breathtaking 35-foot waterfall that backs the final green.
Whether accepting the challenge of the course's dramatic elevation changes and water hazards, or simply enjoying the magnificent landscape, it's no surprise you'll find your mind – and your game – returning to Wynn Las Vegas time and time again.
---
Explore Sensuous Accommodations
Your room is a home away from home.
Which is why in addition to plenty of reasons to leave your hotel room, Wynn Las Vegas offers plenty of excuses to stay in it. From gorgeous 18-foot wide
floor-to-ceiling windows to flat plasma televisions in each of our spacious rooms and suites, you'll find a view as inspiring as it is individual.
Many suites feature their very own private massage room for the ultimate in personal pampering.
And all hotel rooms include an exhilarating range of amenities, from sumptuous linens that surround you in cloud-like comfort, to high-speed internet access that keeps you connected to more earthly matters.
The moment you enter, you'll see why the rooms and suites at Wynn Las Vegas are experiences in and of themselves.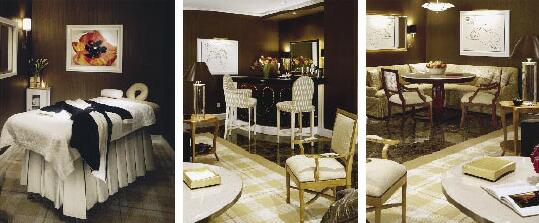 ---
Realize Your Perfect Event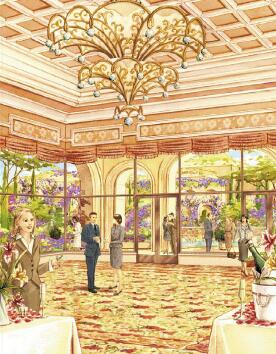 Steve Wynn hasn't just worked closely with meeting planners over the years.
He's listened closely to them as well, to learn what they're most passionate about.
That's how Wynn Las Vegas will deliver everything you could ask for as a meeting planner, and more.
Walk into any of our meeting rooms and the first thing you'll notice is the inspiring splendor of the outdoors.
Terraces from each meeting room look out either to elegant pools or the Tom Fazio-designed golf course.
With views this stunning, you just might overlook our cutting-edge audiovisual technologies and in-house specialists, or a professional and meticulous staff that can customize all aspects of your meeting, so you'll enjoy the experience as much as your colleagues.
---
Wynn Las Vegas Spaces
A total of 200,000 square feet of flexible meeting space.
All of our meeting rooms are dividable, each with its own terrace and inspirational views of the pool or golf course.
Opulent ballrooms that provide the flexibility to create virtually any kind of event.
All meeting areas feature every technology available, including high-speed internet access, multiple wireless communities, leading audiovisual capabilities and an expert staff

---
Wynn Las Vegas Services

A complete, full-service business center.
A dedicated staff, including a Convention Service Manager, Catering Manager and Convention Concierge, provides constant personalized attention.
Our staff will arrange themed events limited only by your imagination.
Exquisite and inventive cuisine created by our renowned chefs.
Transportation to the Las Vegas Convention Center on our private tramway, which starts inside the hotel.
Wynn Las Vegas Hotel Layout 1 - Wynn Las Vegas Hotel Layout 2
We are not affiliated with Wynn Las Vegas. This is just to give you information on his new hotel. To go to the Wynn Las Vegas Website - CLICK HERE
Popular Pages on Old Vegas Chips